---
2011 Helen Piehl Distinguished Lecture
The Motivation Breakthrough: 6 Secrets to Turning On the Tuned-Out Child"
Roots and Wings: Parenting the Learning Disabled Child
Presented by
Rick Lavoie, M.A., M.Ed.

Rick Lavoie served as an administrator of residential programs for children with special needs for 30 years. He holds three degrees in Special Education and holds two Honorary Doctorates in Education from the University of Massachusetts and Mitchell College. He has served as a visiting lecturer at numerous universities including Syracuse, Harvard, Manhattanville College, University of Alabama, University of Melbourne and Georgetown. His numerous national television appearances include The TODAY Show, CBS Morning Show, Good Morning America, ABC Evening News, and Walt Disney Presents.
He has served as a consultant on Learning Disabilities to several agencies and organizations including Public Broadcasting Service, New York Times, National Center for Learning Disabilities, USA Today, Girl Scouts of America, Child Magazine, INSTRUCTOR Magazine and National Public Radio.
He has delivered his message to over 500,000 parents and professionals throughout North America, Australia, New Zealand and Hong Kong.
---
2012 Helen Piehl Distinguished Lecture
Helping Students with Written Expression
Presented By
Karen Vickery Ed. D.

Director, Learning Therapy Center at Southern Methodist University
Faculty Member, Annette Caldwell Simmons School of Education and Human Development
Karen Vickery received her doctorate in Supervision, Curriculum, and Instruction with a comprehensive minor in Reading from Texas A&M University - Commerce. She graduated with a B.S.E. and M.S.E. in Reading from Arkansas State University. Karen taught in the public schools of Missouri, Arkansas and Texas for 35 years. She has instructed grades 2-8 in public schools and has taught reading to all grade levels. She is the 504/Dyslexia Coordinator for Greenville ISD.­ Dr. Vickery is a member of the International Dyslexia Association and serves on the Dallas Branch of the International Dyslexia Association Advisory Board. She was appointed by Governor Perry to the Dyslexia Interim Study Committee Dec. 2009.­ She is a Certified Academic Language Therapist (CALT), a Qualified Instructor (QI), and a Licensed Dyslexia Therapist (LDT) with the state of Texas. Under her direction, the SMU program has been accredited by the International Multisensory Structured Language Education Council (IMSLEC) in both teaching and therapy levels. She also holds certifications in elementary education, reading, supervision, curriculum, and instruction.
and
Terri Zerfas Ph.D.

Faculty Member, Annette Caldwell Simmons School of Education and Human Development
Instructor, Learning Therapy Center at Southern Methodist University
Coordinator, Southern Methodist University Diagnostic Center for Dyslexia and Related Disorders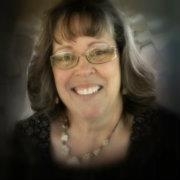 Dr. Terri Zerfas received her doctorate in Educational Psychology from Texas A&M University- Commerce. She is an instructor with the SMU Annette Caldwell Simmons School of Education and Development. Dr. Zerfas teaches individuals how to remediate dyslexia and related written-language disorders through professional educational therapy. She is the clinical teaching coordinator and conducts speech, language, and educational evaluations at the SMU Diagnostic Center for Dyslexia and Related Disorders. Dr. Zerfas holds Texas licenses in dyslexia therapy and speech/language pathology. She is also a nationally registered educational diagnostician. A practitioner at heart, Dr. Zerfas served students in Texas public schools for over 30 years before transitioning to the university educational setting.
Implications of the Reading Brain for Learning in the Digital Age
Presented By
Maryanne Wolf, Ed. D.
John DiBaggio Professor of Citizenship and Public Service
Director, Center for Reading and Language Research
Professor, Department of Childhood Development - A&S, Tufts University
Four hours CPC credit offered through Region 16.
ALTA credit hours given.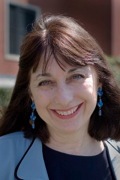 Maryanne Wolf received her doctorate from Harvard University in the Department of Human Development and Psychology in the Graduate School of Education, where she began her work on the neurological underpinnings of reading, language and dyslexia. Professor Wolf was awarded the Distinguished Professor of the Year Award from the Massachusetts Psychological Association and also the Teaching Excellence Award from the American Psychological Association. She is the author of the RAVE-O Intervention Program, an evidence-based fluency comprehension program for struggling readers that has proven successful in two major federal studies. She received the Norman Geschwind Lecture Award from the International Dyslexia Association for neuroscience research in dyslexia. She has edited the book Dyslexia, Fluency, and the Brain and is the author of Proust and the Squid: The Story and Science of the Reading Brain.
As a parent, educator and researcher - Maryanne speaks with passion about learning disabilities. Dr. Wolf will address parents, educators and future educators about reading and learning in the digital age.
---
2013 3rd Annual Helen Piehl
Distinguished Lecture
Empowerment
Integrating Assistive Technology into our Home, School and Workplace
Presented By
Megan Shanley OTR/L, ATP­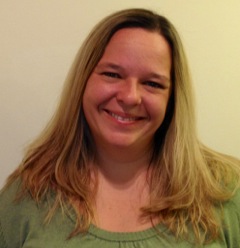 Megan Shanley is an Occupational Therapist and a RESNA-certified Assistive Technology Practitioner who works for the Assistive Technology Department for the Albuquerque Public Schools. She graduated from Indiana University's Occupational Therapy Program in 1998, and shortly after graduation she made an adventurous move to the state of New Mexico and was hired by APS in 1999. Megan is experienced in evaluation for computer adaptation, switch access, assistive writing tools, and software options for individuals with disabilities. She conducts trainings on Assistive Technology throughout the state of New Mexico and has been a presenter for the Southwest Branch of the International Dyslexia Association (SWIDA) and the New Mexico Technology Assistance Program (NMTAP) on multiple occasions, as well as presenting at the National Conference for the Council for Administrators of Special Education (CASE) and serving as a guest speaker for a series of webinars for Atomic Learning. She is a self-professed "geek," and as a Dyslexic who is also a user of Assistive Technology she has a unique understanding of the power and challenges of integrating Assistive Technology into everyday life.

­
---
2014  4th Annual­ Helen Piehl  
Distinguished Lecture
Dyslexia Assessment and Interventions


­

Presented By
Nancy Mather, Ph.D.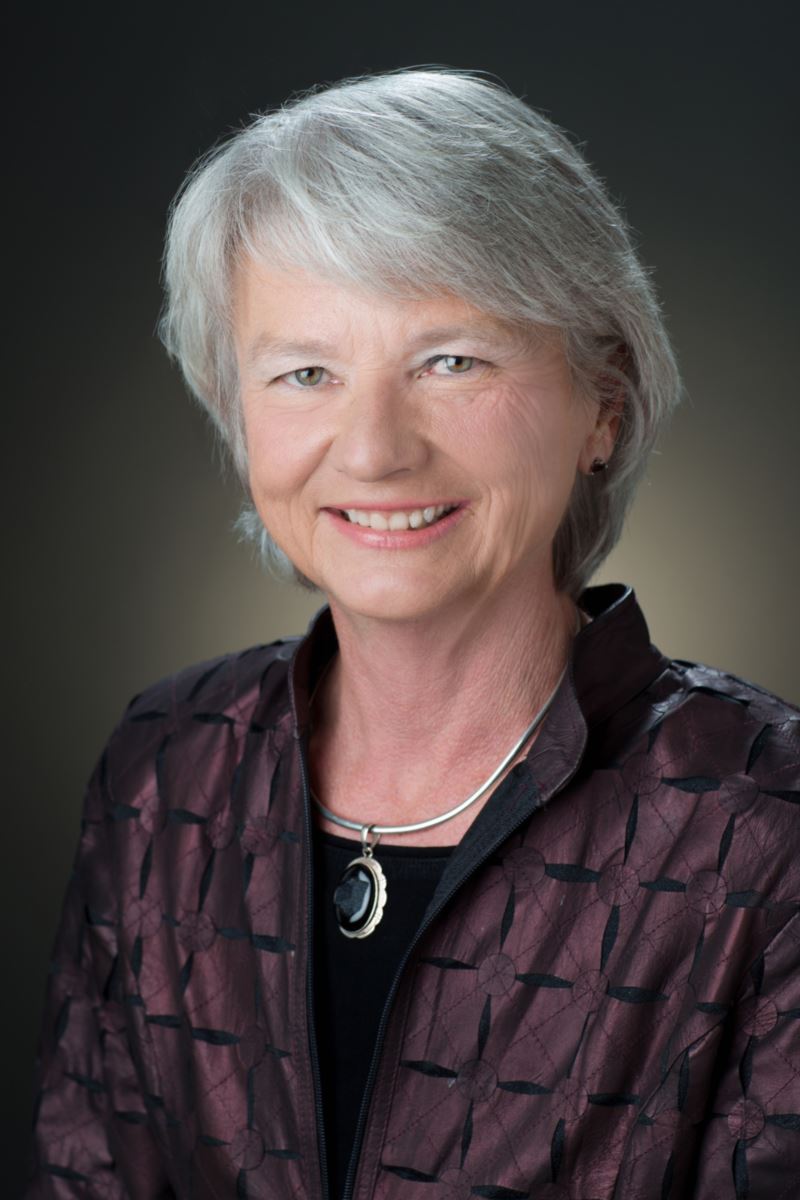 Nancy Mather is a Professor of Special Education at the University of Arizona in the Department of Disability and Psychoeducational Studies. She has served as a learning disabilities teacher, a diagnostician, a university professor, and an educational consultant. She has published numerous articles and books and conducts workshops on assessment and instruction both nationally and internationally. Dr. Mather is a co-author of the Woodcock-Johnson IV and has co-authored two books on interpretation and application of the WJ IV. Other recent books are Comprehensive Evaluations (Mather & Jaffe, 2011) and Essentials of Dyslexia:­ Assessment and Intervention (Mather & Wendling, 2012).
---
2015  5th Annual Helen Piehl
Distinguished Lecture
Pre-Conference Seminars:
Executive Functions-Based Integrative Treatment for ADHD
for Mental Health Professionals

ADHD on Campus: Supporting Academic Success
for Administration, College and University Faculty
 
Conference



Success with ADHD:  From Home to School and Back
Presented By
Ari Tuckman, PsyD. , MBA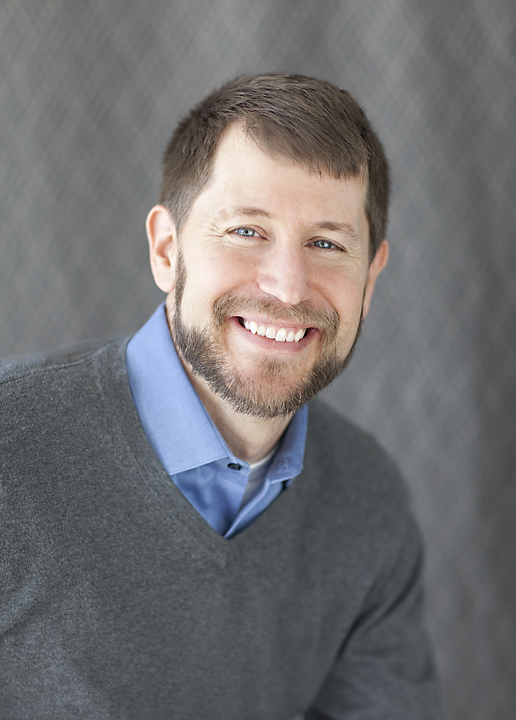 Dr. Tuckman has given more than 200 presentation and routinely earns excellent reviews for his ability to make complicated information understandable and useful.­ He is the author of three books:­ "Understand Your Brain" , Get More Done:­ The ADHD Executive Functions Workbook", and "Integrative Treatment for Adult ADHD:­ A Practical, Easy-to-Use Guide for Clinicians."­ His "More Attention, Less Deficit"­ podcast has more than 100 episodes and has had almost two million downloads.­ He is a ­Psychologist in private practice in West Chester, PA, a­ Board Member of CHADD National and­ Co-Chair of the CHADD Conference Committee.­ He ­will focus on all areas concerning ADHD.­ Dr. Tuckman will speak to ­the definition and understanding of ADHD, diagnostic options, ­treatment plans, and successful strategies for living with ADHD.­
---
2016  6th Annual Helen Piehl
Distinguished Lecture

Executive Functions:  What are They, Why are They Important, and How Can I Help?
Presented By
Cheryl Chase, Ph.D., Licensed Clinical Psychologist
Chasing Your Potential, LLC

Cheryl Chase, Ph.D. is a licensed clinical psychologist in private practice in Independence, a suburb of Cleveland, Ohio. She specializes in the diagnostic and neuropsychological assessment of various conditions impacting children, adolescents, and young adults including ADHD, Pervasive Developmental Disorders, Learning Disorders, and emotional concerns. In addition to her clinical practice, Dr. Chase is also an accomplished speaker at the local and national levels, leading workshops on such timely topics as executive functioning, differentiated instruction, and creative ways to support those who struggle in school. She also makes frequent appearances on area television news programs, addressing various topics that are of interest to the general public. Finally, Dr. Chase serves as an adjunct instructor at several colleges in the Cleveland area. She is an active member of the International Dyslexia Association and the American Psychological Association.
---
2017  7th Annual Helen Piehl
Distinguished Lecture
Transforming the Family Tree Through Literacy



Presented By



Tracy Weeden, Ed.D.
President & CEO of Neuhaus Education Center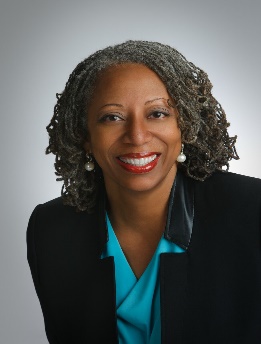 Dr. Tracy L. Weeden is a seasoned and passionate leader dedicated to advancing literacy and academic excellence for children and adults. With an educational leadership doctorate, Dr. Weeden has spent her career creating and building innovative programs, systems, and teams focused on providing enhanced learning opportunities and exceptional outcomes for students.
Dr. Weeden started her career as an English teacher and is a true visionary when it comes to improving the world through education. Her innovative style of leadership, combined with her compassionate and engaging nature, enables her to successfully manage change and growth across a diverse constituent base including boards of trustees, donors, staff, parents, educators, partners, and students.
In her current role as President and CEO of Neuhaus Education Center, she provides leadership and support in the areas of financial management, recruitment and development of staff, fundraising initiatives, initiating and furthering relationships with Neuhaus' partners, and guidance of professional and public relations.  Dr. Weeden's innovative thinking is furthering Neuhaus' mission to promote reading success by providing evidence-based professional learning to educators, information and resources to families, and direct services to adult learners.
---
2018  8th Annual Helen Piehl
Distinguished Lecture

Friday
Building Blocks of Reading: An Overview of the Component  Processes that Allow for the
Comprehension of Written Language
Saturday
Parent to Parent:  What Every Parent Should Know
Presented by:
Timothy N. Odegard, PhD, CALP
Professor of Psychology,  Middle Tennessee State University
Tennessee Center for the Study and Treatment of Dyslexia

Timothy Odegard is a Professor of Psychology and holds the Katherine Davis Murfree Chair of Excellence in Dyslexic Studies at MTSU.  He received a B.A. degree from Hendrix College and a M.A. and Ph.D. from the University of Arkansas.  During his postdoctoral fellowship, he completed a two year dyslexia specialist training program at Texas Scottish Rite Hospital for Children in Dallas, Texas, becoming a Certified Academic Language Practitioner (CALP) and a licensed Dyslexia Teacher in Texas.  He has taught undergraduate courses in Psychology at the University of Texas, Arlington and the University of Arkansas and graduate courses at the University of Texas, Arlington, serving on advisory committees and mentoring both undergraduate and graduate students. He has mentored McNair scholars, LSAMP scholars, and supervised numerous undergraduate honors theses.  Many of the undergraduate students he mentored received local, regional and national honors for their achievements.  He has also held faculty appointments with the University of Texas, Dallas and the University of Texas Southwestern Medical Center at Dallas.  He joined the MTSU faculty in 2015 after serving as Director of Research and Evaluation for Wilson Language Training Corporation for three years.
Dr. Odegard is a Developmental Cognitive Psychologist whose research focuses on memory and language, incorporating experimental methods and neuroimaging to understand the development of these aspects of human cognition.  His research in the area of reading strives to identify factors that predict the response of individuals with dyslexia and related specific reading disabilities to intensive interventions and leverage this information to improve intervention efforts to meet the needs of these individuals.  He has received research funding from the National Institutes of Health and the Department of Defense for his research.  Notably, he received the Roland H. Waters Teaching Award from the University of Arkansas, Research Excellence Award from the University of Texas, Arlington, and the Innovator Award from the International Multisensory Structured Language Education Council.  Dr. Odegard regularly publishes peer reviewed research articles, most recently in Developmental Neuropsychology, and Psychiatry Research: Neuroimaging. 
Dr. Odegard serves on state and national committees and boards in the area of dyslexia and specific reading disability. He is a member of the Academic Language Therapist Association, International Dyslexia Association, and a fellow of the Psychonomics Society. He regularly speaks on topics related to dyslexia and specific reading disability for local, state and national groups.
---
Texas Law and Learning
September 13, 2021
Tenth Annual Helen Piehl Distinguished Lecture Featuring

Dr. Rick Lavoie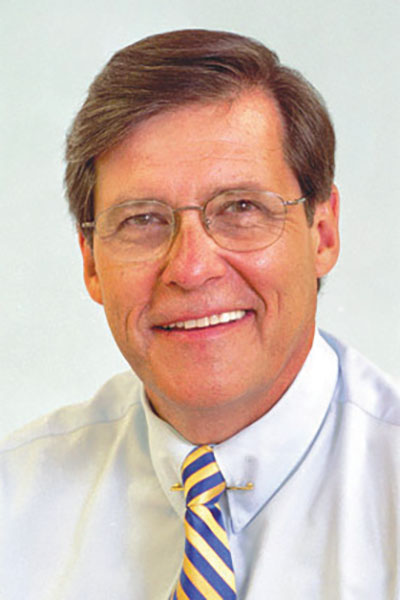 Dyslexia and Attention Deficit Disorders:

Exploring and Explaining the Link
Saturday, Sept. 25
---
How to Prepare for an ARD or 504 Meeting
October 4, 2021
Exploring the Benefits of Virtual Learning for Students with Learning Differences
November 1, 2021