Dr. Laura N. Bell, Assistant Professor, Department of Political Science and Criminal Justice, published Targets of Terror: Contemporary Assassination with Rowman and Littlefield.
Targets of Terror addresses the repercussions of assassination as a tactic of terrorism and delineates post-assassination political outcomes across target types. Assassination of heads of state, such as John F. Kennedy and Yitzhak Rabin, are rare events, but the political murders of police personnel, local government officials, politicians, and journalists occur frequently. These "softer" targets are often pursued during broader campaigns of terrorist violence, and the Global Terrorism Database (GTD) records a significant number of these assassination events—16,246 to be exact—between 1977 and 2017.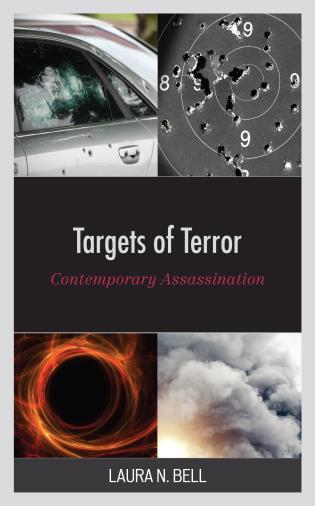 Dr. Henry Puduthase, Associate Professor, Department of Psychology, Sociology, and Social Work, and Dr. Lisa Garza, Associate Professor and Department Head, Department of Psychology, Sociology, and Social Work published a book chapter titled "Where do we stand among the marginalized in a foreign country? In an edited book, Dispaces and Health: Issues and Challenges.
Displacees and Health: Issues and Challenges deals with issues of health and challenges in the life of displaced people of the world. This is a collective work of the experts in this field aiming at sketching the life of the displacees either caused by development, armed conflict, racial conflict or disasters.