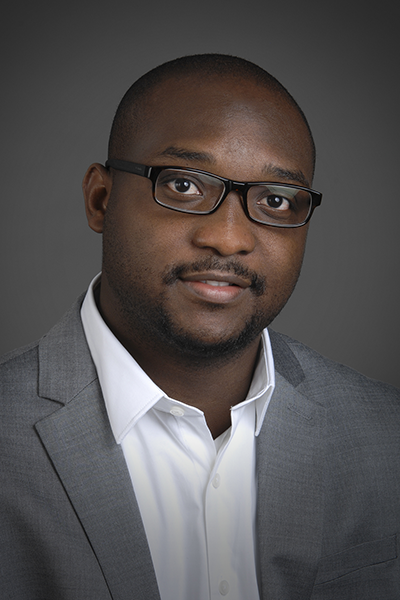 John Francois, Ph.D. 
Assistant Professor of Economics & 
Hodges Professor of Business
Office: Classroom Center, Room 336C
Email: jfrancois@wtamu.edu
Phone: 806-651-4124
Curriculum Vitae: http://www.sedonaweb.com/members/jfrancois
Professional Profile
Dr. Francois joined the Paul and Virginia Engler College of Business in January 2017. He received a B.S. (Hons) in Mathematics and Economics from the University of Ghana in 2010, an M.S. in Economics from the University of Kansas in 2013, and a Ph.D. in Economics from the University of Kansas in 2017. He was named the Hodges Professor of Business in 2020.
Teaching and Related Service
Dr. Francois teaches various graduate and undergraduate courses in international economics, economic growth & development, macroeconomics, and quantitative methods.
Research and Creative Activity
Dr. Francois is an empirical macroeconomist with a broad interest in the implications of macroeconomic policies in developing and developed countries. Currently, his research has focused on debt relief and fiscal and monetary policy effectiveness in developing economies, as well as, the macroeconomic outcomes of international capital flows (e.g., Remittances and foreign aid) to developing economies. Visit his personal website for more information on his research here: https://sites.google.com/site/johnfrancoisecon/research
Personal Sketch
Dr. Francois is originally from Ghana. In his free time, he likes to cook new dishes, play soccer and learn new languages. He is currently teaching himself Japanese.