Chairs and Professorships in the Paul Engler College of Agriculture and Natural Sciences
James A. "Buddy" Davidson Endowed Professorship in Wildlife Biology
The James A. "Buddy" Davidson Endowed Professorship in Wildlife Biology was established in 2012 by the James A. "Buddy" Davidson Charitable Foundation to support a hands-on faculty member's teaching and research activities utilizing a variety of environments and outdoor learning experiences.

Dr. Richard Kazmaier, Associate Professor of Biology, has been appointed as James A. "Buddy" Davidson Endowed Professor in Wildlife Biology since September 1, 2016. He joined WTAMU as faculty in 2001. Dr. Kazmaier has earned his Ph.D. in Zoology from Oklahoma State University. Dr. Kazmaier teaches Wildlife Management Techniques, Herpetology, Fisheries Biology, Plant Classification, Conservation Biology, Process of Science, and Research/Internships in Wildlife Management and Conservation. His research areas include Occurrence of Bd and Ranavirus, Woodhouse's Toad Predation, and Habitat associations of fish and aquatic turtles. He has been Co-PI on NSF grants. Past recipient, Dr. Ray Matlack (2013-2016).
Paul Engler Endowed Professorship of Animal Science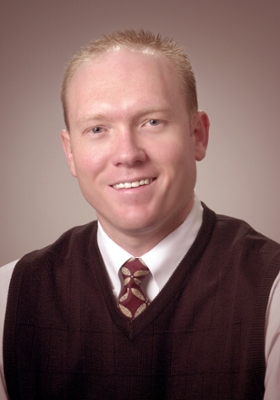 Established in 2018 by the Paul Engler Foundation of Amarillo, TX, this endowed professorship bears the name of a man with one goal, to succeed in life and, in turn, be able to share with those in need. The Engler Foundation embodies the mission of supporting worthwhile causes focused on education, agriculture and livestock industry, business entrepreneurship, and other initiatives for the greater good. The Paul Engler Endowed Professor of Animal Science at WTAMU has the privilege of furthering that mission.
Dr. Ty E. Lawrence, Professor of Animal Science and Director of the Beef Carcass Research Center, was named the first Paul Engler Endowed Professor of Animal Science for 2018-2021. Raised on a cow-calf operation north of Dalhart, Texas,
Dr. Lawrence pursued his formal education in animal science at West Texas A&M University (B.S. '97, M.S. '99) and Kansas State University (Ph.D. '02). Joining the WTAMU faculty in the Department of Agricultural Sciences in 2004, Dr. Lawrence teaches undergraduate courses in food science, meat animal/carcass evaluation, anatomy and physiology of domestic farm animals, meat science, and statistics. He also teaches advanced level meat science and technology and integrated animal science courses for the M.S. and Ph.D. programs.
Dr. Dean Hawkins Endowed Chair in Cow-Calf Management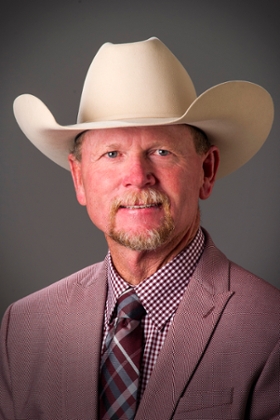 Dr. Dean Hawkins Endowed Chair in Cow-Calf Management was established in 2018 to honor Dr. Hawkins' commitment to WTAMU and the Texas Panhandle. It also honors his leadership serving as Dean of the Paul Engler College of Agriculture and Natural Sciences until his death on February 27, 2018.
Dr. Tommy Perkins, associate professor of animal science, serves as the Dean Hawkins Chair in Cow-Calf Management since March 2019. Dr. Perkins earned his Ph.D. in Animal Breeding and Genetics from Texas Tech University in 1992. He teaches Genetics, Animal Breeding, Stocker Cattle Management, and other advanced animal science courses.
His research areas include using ultrasound technology to evaluate body composition in live beef cattle and using gene editing to improve beef cattle production.
Dr. Perkins is a member of the American Society of Animal Science and American Registry of Professional Animal Scientists. He currently serves as Director for the Texas Beef Council, Director of the Beef Promotion and Research Council of Texas and Chair of the Beef Improvement Federation's Advancement in End Product Improvement Committee.
Richard and Mary West Traylor Professorship in Agricultural Education (2019)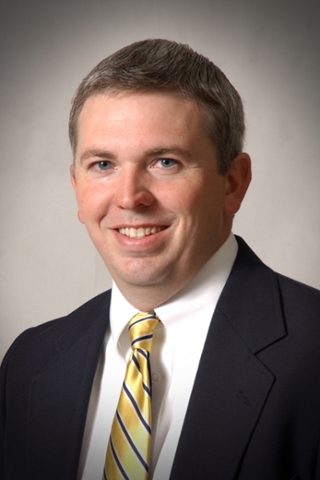 The Richard and Mary West Traylor Professorship in Ag Education was established in 2019 by a generous contribution in memory of Geneva Schaeffer and in honor of Mr. Stanley Schaeffer, who requested funds be used to create an endowed professorship in Mr. and Mrs. Traylor's name. Mary West Traylor was a dear friend of Geneva Schaeffer and honors her commitment to supporting future educators.
Dr. Kevin Williams, Associate Professor of Agricultural Education, was named the first recipient of the Traylor Professorship in AG Education. Dr. Williams is a tenured faculty member in the Department of Agricultural Sciences who began his teaching career at WTAMU in 2009. His excellence in teaching is modeled in undergraduate and graduate level courses to future teachers and educational professionals. Dr. Williams serves as an academic advisor to AG Education students and professional advisor to the WTAMU Collegiate FFA student organization.
Congratulations, Dr. Williams.
Ross W. Wilson Endowed Chair in Chemistry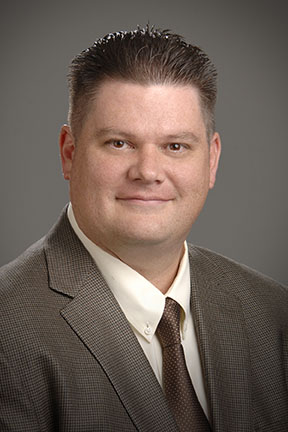 The Ross W. Wilson Endowed Chair in Chemistry was established in 2011 by gifts from the late Ross W. Wilson, a 1938 graduate of WT, and the estate of Hazel Kelley Wilson. This Chair honors both Ora Mae Harris Wilson, a 1938 WT graduate and wife of Ross W. Wilson, and Dr. Charles A. Pierle, who taught chemistry at WT from 1922-1954.
Dr. Jason Yarbrough is the Ross Wilson Chair in Chemistry from 2020-2023.  Dr. Yarbrough joined the College of Agriculture, Science and Engineering in 2014. He received a B.S. in Chemistry from Arkansas Tech University in 1998, a Ph.D. in Chemistry from Texas A&M University in 2003. Following this he completed a post-doctoral experience at the University of North Carolina-Chapel Hill. Dr. Yarbrough teaches Chemistry I & II, Inorganic Chemistry and Physical Chemistry I & II. Dr. Yarbrough is also a member of the Honors Faculty and teaches the Honors Chemistry I & II classes each year. Additionally, Dr. Yarbrough teaches advanced graduate courses in Inorganic Chemistry and Quantum Chemistry.
Dr. Yarbrough's work is directed toward the design of new organometallic catalysts used in the synthesis of new or existing functional polymers.
Past recipients, Dr. Nick Flynn, (2017-2020); Dr. David Khan (2014-2017); and Dr. Shiquan Tao, (2012-2014).