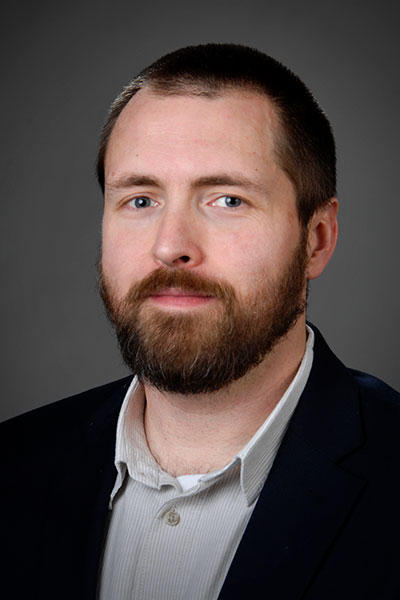 Brad Johnson, Ph.D.
Assistant Professor of Biology
Office: Natural Sciences Building, Room 333
Email: jbjohnson@wtamu.edu
Phone: 806-651-2583
Professional Profile
Dr. Johnson joined the faculty in the Department of Life, Earth and Environmental Sciences in the fall of 2016. He earned his B.S. and M.S. degrees in biology at Stephen F. Austin State University and his Ph.D. in zoology at Texas A&M University.
Teaching and Related Service
Dr. Johnson's teaching responsibilities primarily focus on the wildlife and environmental science programs at WT. Currently, he teaches general ecology, biometry, zoology, undergraduate research, and graduate seminar. Dr. Johnson also advises and mentors students pursuing careers in wildlife biology and is active with the WT Student Chapter of The Wildlife Society.
Research and Creative Activity
Dr. Johnson's research pertains to the ecology and conservation of vertebrates. His previous work has explored tadpole predatory-prey ecology, the behavioral ecology of fish, lizards, and birds, and recently, the ingestion of plastics by sea turtles.
Currently, Dr. Johnson's research focuses on two primary questions related to species hybridization and the conservation of biodiversity. First, does hybridization facilitate adaptation to anthropogenic disturbance? Second, does hybridization produce a net loss, or gain in biodiversity?