Research Feedlot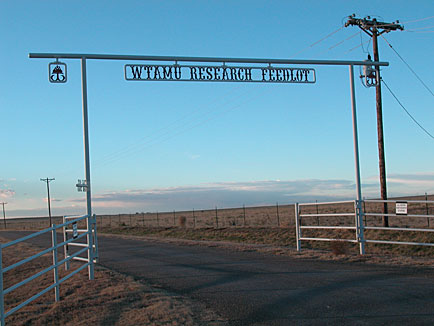 The WTAMU Research Feedlot is generally designed to be a scale model of the larger commercial feedlots in our region with a batch feedmill. Our mission is to discover new knowledge of nutrition, management, and health of confined growing and finishing cattle that can be directly applied in the cattle feeding industry. The feedlot markets between 1,100 and 1,400 fed cattle annually.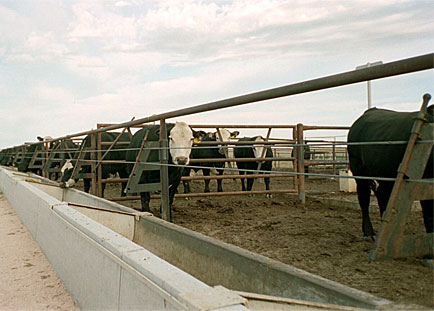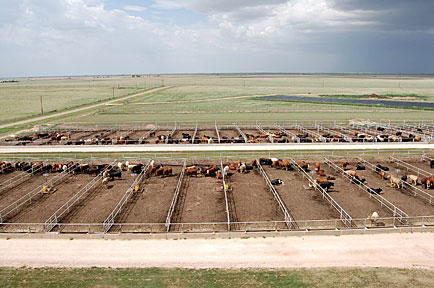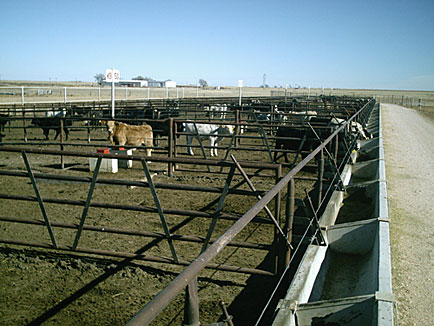 60 soil-surfaced pens that house 10-12 animals each. Provides 150 to 180 square feet of pen space and 10 to 12 inches of bunk space per animal.
Concrete fenceline feed bunks, concrete bunk apron, and one water tank per pen. 29 sort pens ranging from 100 square feet to 1200 square feet.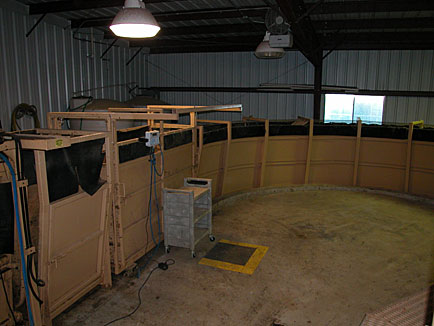 Cattle processing facility includes a tub, alley, individual animal scale, and hydraulic chute housed inside an enclosed building.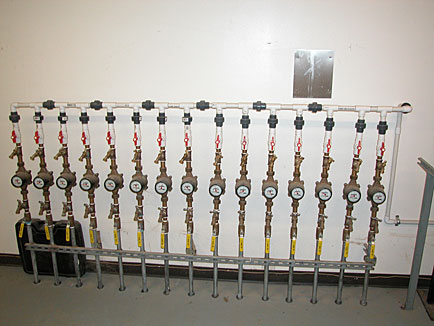 30 of the 60 water tanks are supplied by individually metered water lines. 
Feedmill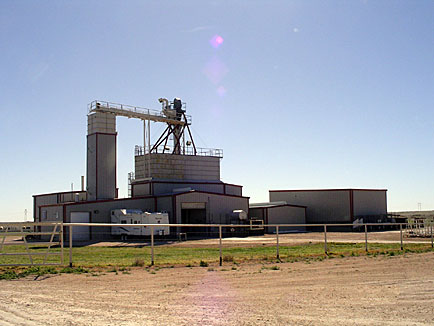 The feedmill is used to prepare supplements, premixes, and finished feed. A bucket elevator, and five overhead bins with a range of capacities equivalent to 400 to 1700 bushels. Soak bin for tempering whole grain before flaking. Steam flaking equipment with 18 x 30-inch rolls. Electricity and natural gas metering of the steam flaking process.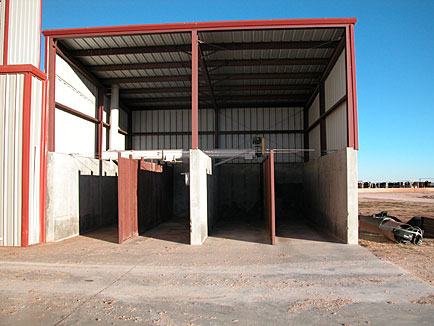 Ground-level concrete bays for processed grain storage and for commodity storage.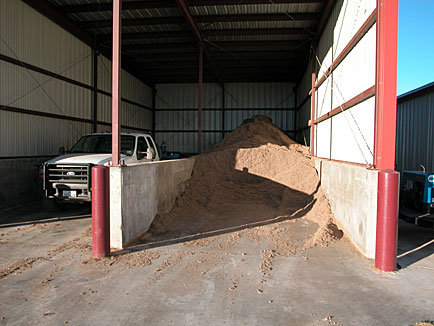 Stationary paddle mixer (84 cubic feet capacity to prepare finished feed). Ingredients can be delivered by 4 overhead bins, 2 commodity boxes, and 2 liquid tanks. Overhead, clam shell, finished feed bins. 

Stationary ribbon mixer (18 cubic feet capacity) to prepare premixes and supplements. Storage for premix and supplement ingredients. A forced-air drying oven for dry matter determination.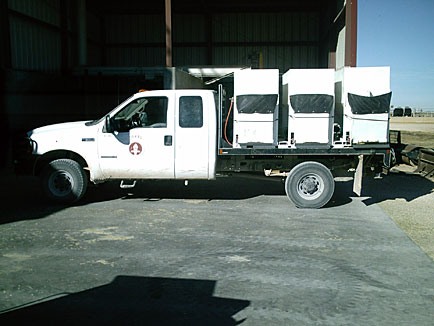 Feed is delivered by a specialized feed truck.