Upcoming DLS Events
FALL
Date: September 26, 2020
Time: 9:30 to noon
Location: Zoom
Host: Center for Learning Disabilities
Speaker: Dr. Eric Tridas
Topic: 9th Annual Helen Piehl Distinguished Lecture
Date: October 12, 2020
Time: 6:30 p.m. poetry reading
Location: Zoom
Host: Department of English, Philosophy and Modern Languages (Dr. Reynolds)
Speaker: Wendy Trevino and Natalie Diaz
Topic: Poetry of Displacement
Date: October 22, 2020
Time: 7 p.m.
Location: Zoom
Host: Department of History (Dr. Stuntz)
Speaker:  Joan Browning, Freedom Rider
Topic: Votes for Women, Votes for All, 1920-2020; "Voting Rights in West Virginia"
Date: November 17, 2020
Time: 6 p.m.
Location: Zoom
Host: Dr. Matthew Harrison
Speaker: Roy Scranton
Topic: "Learning to Die"
SPRING
Date: February 23, 2021
Time: 6:00 p.m.
Location: Zoom (register at: http://bit.ly/DLSQualman)
Host: Department of Communication
Speaker: Erik Qualman; "The Power of Focus: Stepping Into Your Story"
Date: March 2, 2021
Time: 7 p.m.
Location: Zoom (register at: https://bit.ly/2N7pfDl
Host: Department of English, Philosophy, and Modern Languages (Dr. Ryan M. Brooks) and Department of Political Science and Criminal Justice (Dr. Christopher Macaulay)
Speaker: Dr. Bryan M. Santin; "Postwar American Fiction and the Rise of Modern Conservatism: The Meaning of Ralph Ellison's (Near) Invisibility on the Right"
Date: April 8, 2021
Time: 7 p.m.
Location: TBA
Host: Diversity & Inclusion
Speaker: Dr. Ellen Ochoa
Date: April 15, 2021
Time: 7 p.m.
Location: Zoom (register at: https://bit.ly/CSAW-Emerson)
Host: Center for the Study of the American West
Speaker: Diné filmmaker Ramona Emerson, "Mayors of Shiprock"
Call 806-651-2470 for more information.
---
WTAMU's Distinguished Lecture Series was created in 2007 to enhance education in the classroom. A portion of the student activity fee funds the series, and committee members strive to select speakers who appeal to a broad spectrum of the student body. The mission of the Distinguished Lecture Series is to invite persons of national prominence to the WTAMU campus in order to expose our students to some of the most important issues of our times.
The Distinguished Lecture Series at WTAMU has brought some big names to campus through the years to inspire and enlighten students, faculty and the community. Topics are varied, and guest speakers have included Astronaut Mark Kelly, President Bill Clinton, Elie Wiesel, Maya Angelou, Karl Rove, Mike Huckabee, Dr. Jared Diamond and Sally Ride.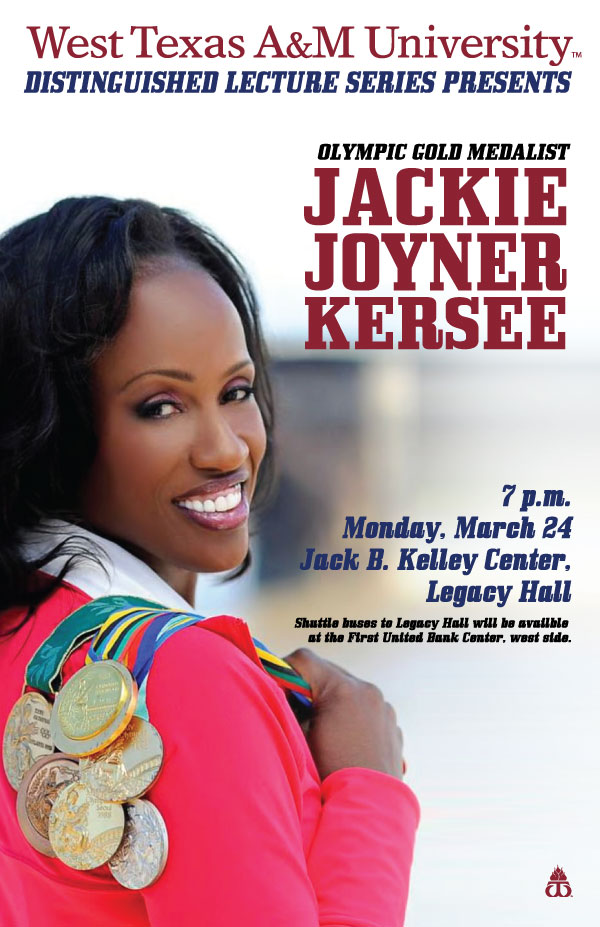 For more information about the Distinguished Lecture Series, contact:
Dr. Brian Ingrassia
Head of the Distinguished Lecture Series Committee
(806) 651-2470
bingrassia@wtamu.edu
Faculty and Staff
The application form to request funding for speakers may be found on WTAcess, Forms, Miscellaneous, Distinguished Lecture Series,
Deadlines for applications are April 1 for Fall semester, and October 1 for Spring semester.
Applications may be submitted prior to any deadline for either the Fall or Spring semester. Applications submitted prior to the deadlines will be given priority. Other applications may be considered on a rolling basis as funds are available.