Donning of the Stoles
Friday, May 12, 2023
6 p.m.
Location: ALUMNI BANQUET HALL
Registration for this event has closed.
The Donning ceremony is an African American, Hispanic, and International tradition where parents, family and friends place the stole on the graduate before graduation. A family member or friend is given time to express what the graduation/student means to their family. The ceremony is a very heartfelt and warm celebration as the graduate prepares for moving on to the next stage in their life. 
The WTAMU family would like for as many graduates as possible to share in this celebration.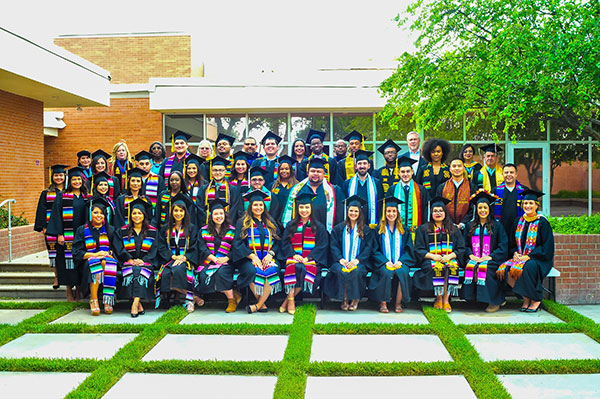 If you want to purchase a stole for graduation you still have time! You may purchase your stole from any vendor you choose but if you are looking for a place to purchase one, you may want to try this website below:
http://www.midwestglobalgroup.com. It is the Midwest Global Group, Inc. Global Textiles and Handcrafts and they have several options of stoles to choose from and the shipping is minimal.
https://www.visionwear.com/sashes.html Vision Wear International specializes in International Stoles.
Please make sure your stole will arrive prior to May 12, 2023
For more information please contact the Office for Diversity and Inclusion 806 651-8482
or email us at diversity-inclusion@wtamu.edu