Distinguished Lecture Series
Upcoming DLS Events
FALL
Date: September 9, 2019
Time: 12:30 to 1:15 p.m.
Location: JBK Legacy Hall
Host: Sports and Exercise Sciences Department
Speaker: Dr. C. Keith Harrison
Topic: "The Scholar-Baller® Identity at WT (1988-90): Academics, Athletics, Social Life, and Career Development"
Date: September 24, 2019
Time: 6 p.m.
Location: JBK Legacy Hall
Host: Office of Diversity and Inclusion
Speaker: Mallory Whitfield
Topic: "Towards Together for a Kinder & Inclusive World" (part of Diversity Week)
Date: October 3, 2019
Time: 6 p.m.
Location: FAC Recital Hall (additional poetry writing discussion will be held in the Blackburn Room of Cornette Library at 1:30)
Host: WT Spanish Program
Speaker: Vanessa Angélica Villarreal and Jenn Givhan
Topic: Literature, Language, and Loss
Date: October 14, 2019
Time: 6 p.m.
Location: FAC Recital Hall
Host: Buff Allies
Speaker: Greg Petruska, NBC Universal
Topic: "Living OUT Loud in a Quiet on the Set World"; Buff Allies LGBTQIA History Month
Date: October 24, 2019
Time: 7:30 p.m.
Location: JBK Legacy Hall
Host: Dr. Alex Hunt/CSAW
Speaker: José E. Limón
Topic: CSAW Nall Lecture: "Streets of Laredo"; dessert reception to follow
Date: November 7, 2019
Time: 7 p.m.
Location: FAC Recital Hall
Host: Department of English, Philosophy, and Modern Languages
Speaker: 2010 Texas Poet Laureate Karla K. Morton
Topic: A Poetry Reading
SPRING
Date: February 18, 2020
Time: 7 p.m.
Location: JBK Legacy Hall
Host: Distinguished Lecture Series
Speaker: Temple Grandin

Call 806-651-2470 for more information.
---
WTAMU's Distinguished Lecture Series was created in 2007 to enhance education in the classroom. A portion of the student activity fee funds the series, and committee members strive to select speakers who appeal to a broad spectrum of the student body. The mission of the Distinguished Lecture Series is to invite persons of national prominence to the WTAMU campus in order to expose our students to some of the most important issues of our times.
The Distinguished Lecture Series at WTAMU has brought some big names to campus through the years to inspire and enlighten students, faculty and the community. Topics are varied, and guest speakers have included Astronaut Mark Kelly, President Bill Clinton, Elie Wiesel, Maya Angelou, Karl Rove, Mike Huckabee, Dr. Jared Diamond and Sally Ride.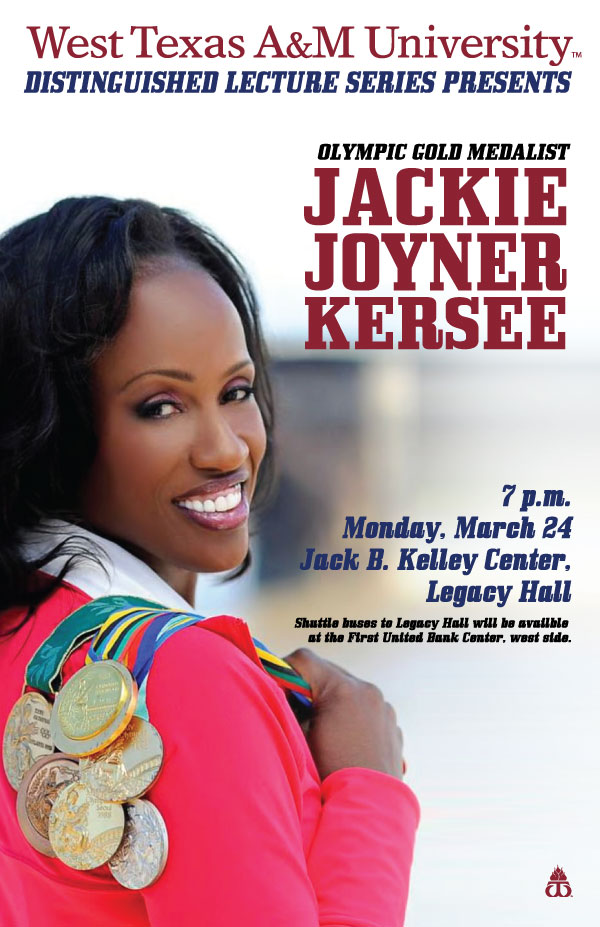 For more information about the Distinguished Lecture Series, contact:
Dr. Brian Ingrassia
Head of the Distinguished Lecture Series Committee
(806) 651-2470
bingrassia@wtamu.edu
Faculty and Staff
The application form to request funding for speakers may be found on WTAcess, Forms, Miscellaneous, Distinguished Lecture Series,
Deadlines for applications are April 1 for Fall semester, and October 1 for Spring semester.
Applications may be submitted prior to any deadline for either the Fall or Spring semester. Applications submitted prior to the deadlines will be given priority. Other applications may be considered on a rolling basis as funds are available.