Spring 2016 International Student Orientation
Please check this page frequently for updates to orientation schedule (Last updated 11/18/2015)
Arrive by:­ Tuesday, Jan. 12, 2016
Book your flight to arrival at your final destination in Amarillo Texas,­ Rick Husband International Airport (Airport Code: AMA).

Pick Up Service information to be updated.

Flight information is required to schedule pick up service.
To provide notice, please submit Airport Pick Up Service form.

Students not able to schedule pick up services will need to take a taxi from the airport to campus. Approximate cost is $60 U.S. dollars.
Residence Halls Open:­ Friday, Jan. 15
Residence Halls officially open on Friday, January 15th -Arrangements can be made for international students to check-in a few days early (with Director approval). You must have a room assignment and you must provide us with your arrival information to secure early check-in.

Student must have applied for and received residential assignment prior to check in

Apply for Residential Living­


Full-time students who are under 21 years of age and who have accrued fewer than 60 post high school credits hours are required to live in University housing.

Students who arrive ­prior to early check-in or do not have a room assignment may seek temporary arrangements at a ­local hotel
Report to the International Student Office on Wednesday, Jan. 13 at 8 a.m.




Location:­ Old Student Union Building (Old SUB), Room 107B,­

please bring the following:­
Testing, Advising and Registration: Wednesday, Jan. 13
Testing (freshmen and transfers); unless TSI exempt
Meet with academic advisors for schedule of classes
Registration
New Student Orientation: Friday, Jan. 15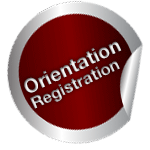 Special Interest Sessions:­ Thursday, Jan. 14 at 8 a.m. (Mandatory)­
Immigration Status and your F-1 visa
Healthcare and Medical Insurance Requirements
Social Security, Texas Identification and Texas Driver's License
Employment and Internships
Buff Portal System (Registration)
Special interest sessions for ALL new international students - (Registration Form)
Classes Begin:­ Tuesday, Jan. 19
Please Note:­ Proof of a bacterial meningitis immunization is required prior to checking into the residence halls.­ Students who have recently taken the vaccination must have taken it at least 10 days prior to their desired move in date.­ For information about this requirement, please visit the information page "Bacterial Meningitis Information."