Skip to main content
Main content
Georgia O'Keeffe and Texas
Art Classroom
The art classroom at West Texas State Normal College was decorated with photographs of textiles, Greek pottery, and Persian plates. Georgia O'Keeffe sent a friend ten dollars to purchase them in New York City.
Her classroom was in room number 206 of the only building on campus. It was on the north side of the corridor on what is now designated the third floor of "Old Main." It was the fourth consecutive room from the west end of the corridor.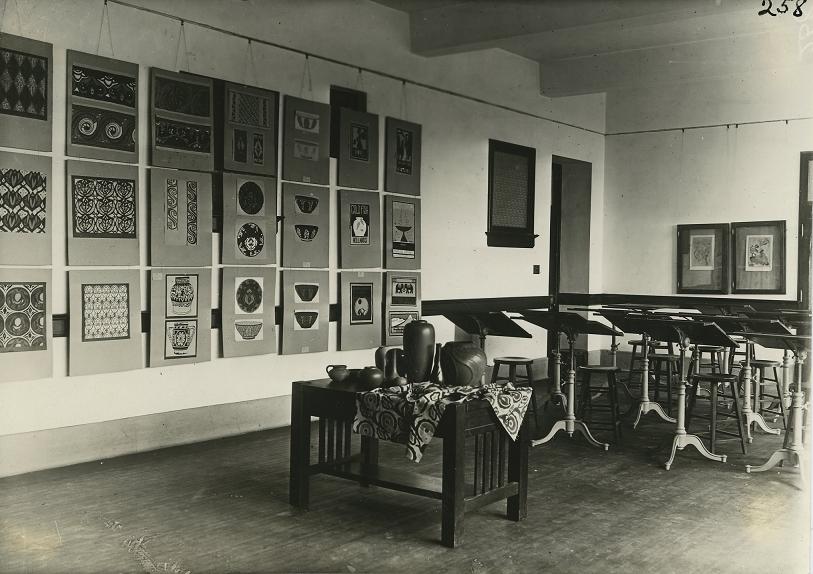 Courtesy of the Panhandle-Plains Historical Museum.