Art and Photographs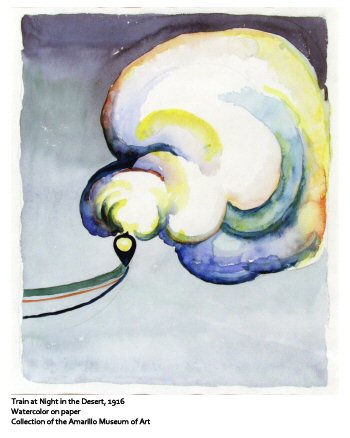 "Ever since her earliest exhibitions, both O'Keeffe and her work have been magnets for an emotional and largely uninformative literature of vast dimensions ... [I]t is always the paintings which speak most truly for O'Keeffe, not the word." Georgia O'Keeffe by Lloyd Goodrich and Doris Bry. New York: Praeger, [1970], p. 191.
Technical Skills
Examples of O'Keeffe's more conventional artistic ability.
Images of art
Paintings from the Texas years.
Photographs of O'Keeffe