Convocation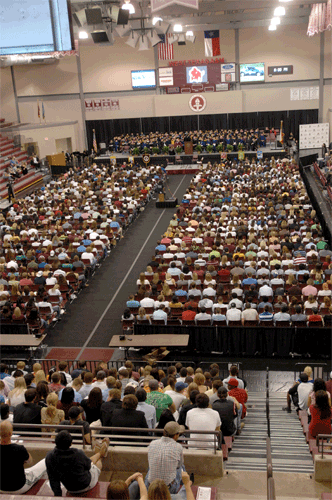 Convocation serves as the offical academic welcome to West Texas A&M University for the freshman class. The ceremony, modeled after commencement, is designed to set a tone of academic success, formally welcome the incoming class and allows students to envision themselves graduating from WTAMU.
In addition to serving as a welcome, Convocation connects with Readership WT. The author or subject of each common text serves as the keynote address at Convocation. Their speech centers on global issues in an effort to raise awareness and empower our students to make a change in the world.
Past Convocation speakers include:
Elie Wiesel, 2007
Valentino Deng, 2008
Khaled Hosseini, 2009
Somaly Mam, 2010
Kelsey Timmerman, 2011
Convocation occurs in the fall semester of each academic year. The ceremony takes place at the First United Bank Center.