Details: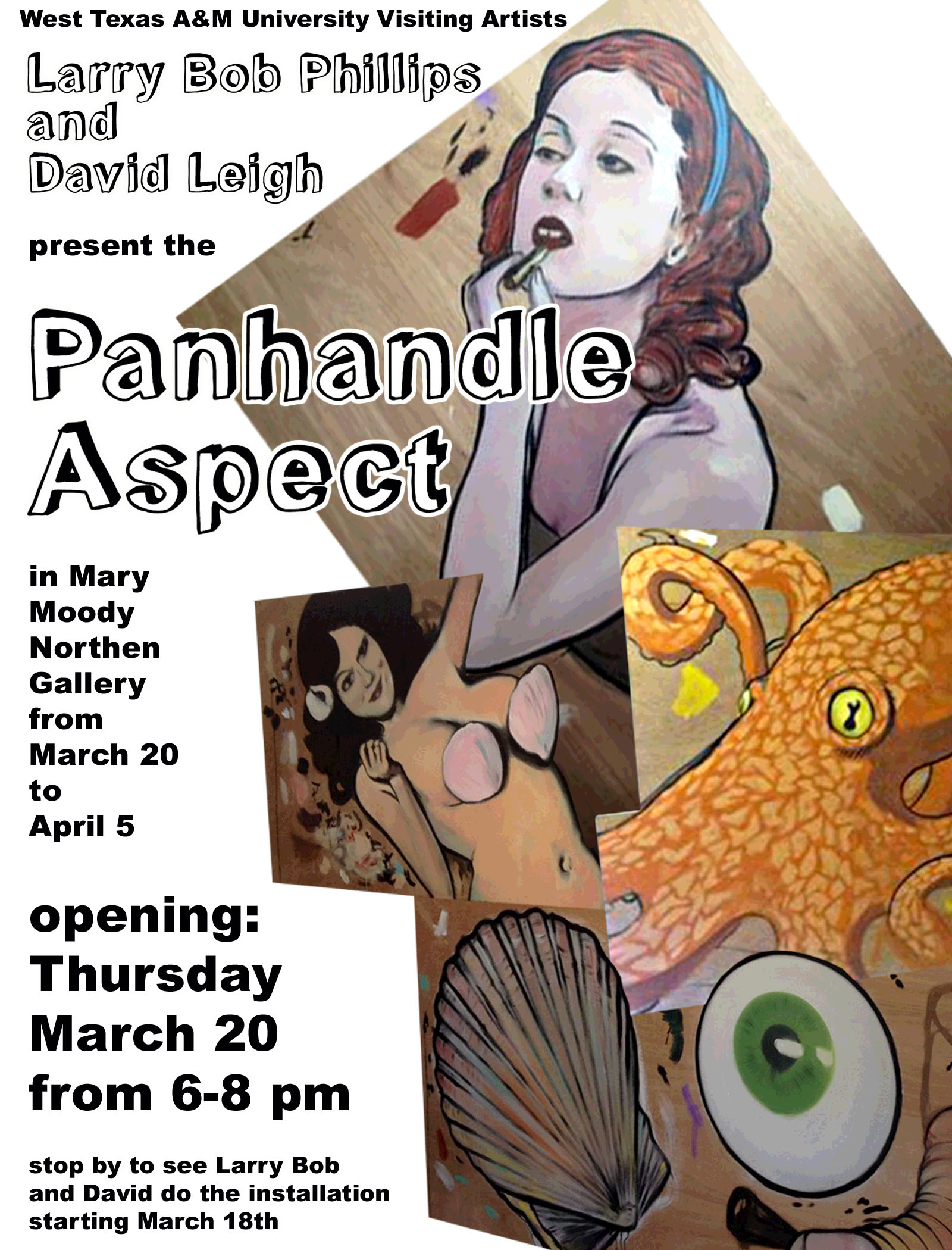 "Panhandle Aspect"
For their show at WTAMU, Larry Bob Phillips and David Leigh will install a sprawling exhibition of collaboratively-produced comic drawings. When stitched together, these fantastic and grotesque forms aim to overwhelm the audience with absurd images of power and humor. The large scale of the work creates a space of cartoon horror and features bizarre landscapes of birds, death, undersea creatures, cacti, Cadillacs, frying pans and more.
This exhibition is part of an ongoing studio collaboration between New Mexico artists David Leigh and Larry Bob Phillips that culminates in monumental, site-specific installations. Working from pop imagery and executed in a hand-painted vernacular that embraces a wide array of illustration strategies, the duo makes numerous image pendants that can be curated together to fit any environment.
They will be installing all week in the gallery, and the opening is Thursday, March 20 and will be displayed until April 5.