Details: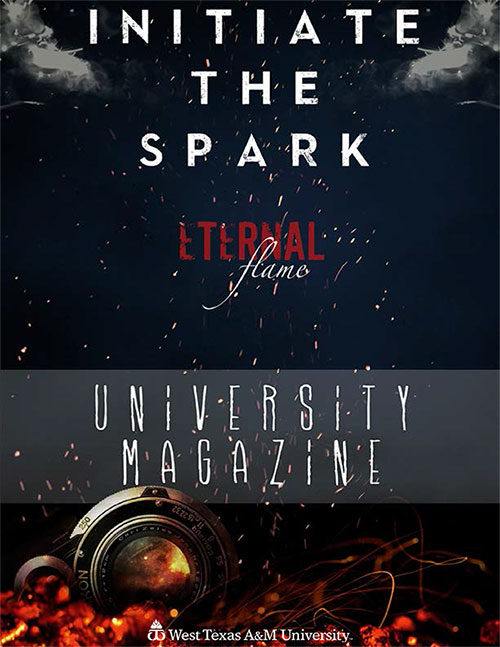 The Eternal Flame is now being released as a biannual University magazine.
The Eternal Flame will be sold in the JBK Commons from 11 a.m. - 12:15 p.m., Monday, Nov. 18 through Thursday, Nov. 21.
The printed issues are available for $3. Cash, credit and debit accepted.
The Eternal Flame also has a unique FREE online edition.
For more information email the editor at clacciaioli1@buffs.wtamu.edu.