Department of Management, Marketing and General Business
Bachelor of Business Administration (B.B.A.) Degree in Management
The Management, Marketing, and General Business Department resides on the cutting edge of business. Our courses reflect this, with a large emphasis placed on technology in both the traditional and online classrooms, and a focus on topics that are more likely to be found in today's newspaper than an encyclopedia. Never cut and dried, our curriculum changes to reflect an evolving economy. Business Ethics prepares students for the post-scandal corporate environment; International Marketing helps students to become players in the global economy; E-Commerce shows students how to leverage technology and make money; and Human Relations trains future managers in the art of handling diverse employee groups in an era of rapid social and technological change.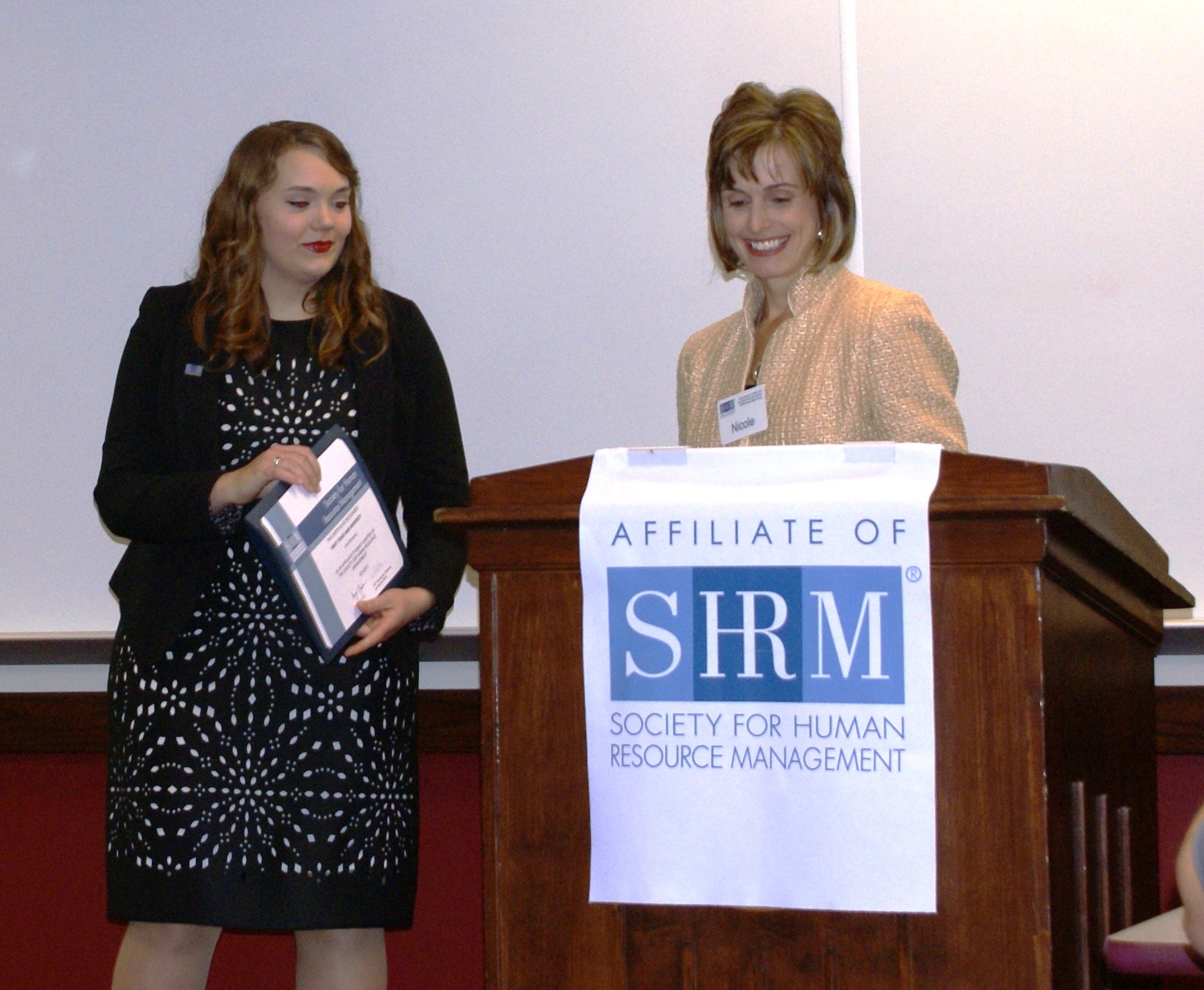 The B.B.A. degree in Management has two distinct concentrations: traditional management and human resource (HR) management. The management degree prepares graduates for a wide range of managerial positions in business, government, and non-profit organizations. It also provides a solid foundation for students interested in pursuing graduate studies in business, law, and a variety of other disciplines. Courses for the management program are designed to enhance students' knowledge and skills pertaining to entrepreneurship, managerial communication, leadership, international management, strategic management, and ethical conduct. The B.B.A. in management offers the flexibility for course completion on campus, online, or a combination of the two instruction modes. The management degree with a specialization in human resource (HR) management prepares graduates who can contribute to the missions of organizations, both operationally and strategically. Human resources professionals are expected to deal with the complexities and challenges of managing today's workforce. The program's content provides a comprehensive coverage of the major human resource responsibilities, including recruitment, selection, training and development, compensation, benefits, performance appraisal, employee relations, health and safety, and strategic HR planning.

Major in Management (Major Code: 311)
University Core Curriculum Requirements
Refer to the "University Core Curriculum" section of the catalog.
B.B.A. Degree Requirements

Refer to B.B.A. degree requirements section of the catalog or degree study plan.
Management Major Requirements for B.B.A. Management
Fifteen semester hours from the following required courses:
MGT 3335: Organizational Behavior
MGT 4311: Business Ethics and Society
MGT 4330: Critical Issues in Human Resource Management
MGT 4335: International Management or MGT 4333: Diversity and Cross Cultural Management
CIDM 4331: Production and Operations Management
Other management major requirements:
Twelve semester hours of advanced management electives.
Additional electives to total 120 hours.
Management Major Requirements for B.B.A. in Management with a Specialization in Human Resource Management
30 semester hours from the following:
MGT 3335 - Organizational Behavior
MGT 4311 - Business Ethics and Society
MGT 4330 - Critical Issues in Human Resources Management
MGT 4333 - Diversity and Cross Cultural Management
MGT 4334 - Compensation Administration
MGT 4336 – Leadership Development
MGT 4337 - Leadership and Teamwork
MGT 4360 - Recruitment and Selection
MGT 4365 - Training and Development
MGT 4380 or BUSI 4380 - Conflict Resolution & Negotiation
BUSI 4330 - Employment Law
BUSI 4333 - Cross Cultural Issues in Business Communication
BUSI 4350 - Current Issues in Management Communication
ECON 4351- Economics of Labor Resources
*Note: At least nine of the thirty semester hours must come from MGT 4330, MGT 4333, MGT 4334, MGT 4360, MGT 4365, or BUSI 4330.
Minor in Management (18 total hours required)
MGT 3330 and 15 hours in management (MGT) at the 3000 level or above.