Transforming the Family Tree
Presented by:
Tracy Weeden, Ed.D.,
Neuhaus Education Center - President/CEO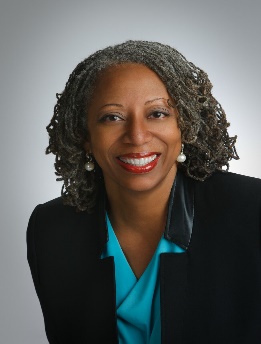 Dr. Tracy L. Weeden is a seasoned and passionate leader dedicated to advancing literacy and academic excellence for children and adults.With an educational leadership doctorate, Dr. Weeden has spent her career creating and building innovative programs, systems and teams focused on providing enhanced learning opportunities.

Dr. Weeden's professional journey includes, teaching, campus leadership, and serving as the Coordinator of Personnel Development & Recruitment for the Katy Independent School District. Weeden also served as Assistant Superintendent of Curriculum Instruction and Assessment for the Houston Independent District. Her experience broadened to working on a national level for Scholastic as the Director of Academic Planning & Learning Support.

Her innovative style of leadership, combined with her compassionate and engaging nature, enables her to successfully manage change and growth across a diverse constituent base including boards of trustees, donors, staff, parents, educators partners, and students.
Dr Weeden will be addressing the following:

-The crucial role of well-informed teachers and leaders
for early identification of a student with dyslexia –
is the challenge dyslexia or dysteachia or dysleadia?

-Malpractice – Strategies that Hurt

-Best practices – Strategies that Help

-Next Practices – Opportunities to Get Even Better

-The Role of Parents and the Community
Registration
Please select the link below that is applicable to your needs.
Registration is $10 for the lecture only - $15 for the lecture with CEU credits
The lecture is free for WTAMU and Amarillo College students
Continuing Education Units are being offered.
Online registration will guarantee your seat at the conference and payment for your Continuing Education Units.
CEU's available are ALTA, TEA, LPC, and Social Work.
You will be able to select 1 of the CEU categories when you register online.
Parents and Professionals
University & College Students
contact: Tammye Jackson at tjackson@wtamu.edu