Department of Computer Information and Decision Management
Bachelor of Business Administration (B.B.A.) Degree in Computer Information Systems
The new enterprise relies substantially on information systems to meet its business challenges, achieve and sustain its competitive advantage. Computer-based information systems are used to create synergy between products, services, management, and stakeholders of the enterprise. The Computer Information Systems (CIS) discipline focuses on the development of business applications and systems that enhance collaboration and performance of team members throughout the enterprise.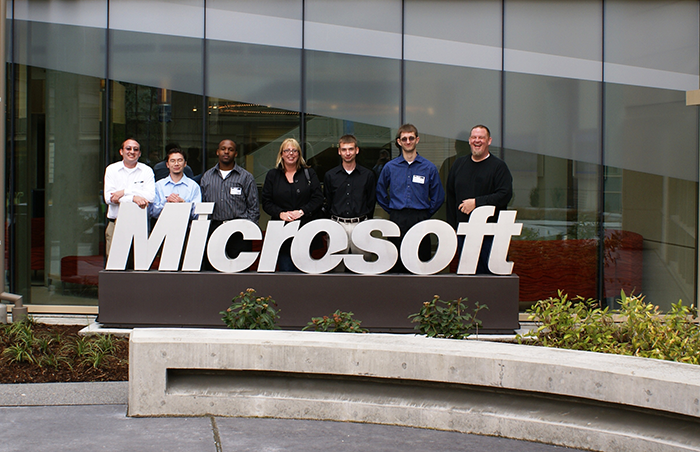 Our CIS program provides a strong foundation in business fundamentals strategies, and managerial issues related to information technologies. Special interest is given to emerging technologies and their role as facilitators of strategic advantage in the marketplace. We offer students comprehensive education in the various dimensions of computer information systems including database management, systems analysis and development, data communications and networking, web-based applications development, data mining, business intelligence, security, video gaming design, and visualization.

The CIS department emphasizes skills in three areas: the fundamentals of business administration; a deep understanding of the role information systems play in business strategy, management and operations; and technical competence that will enable our students to analyze genuine business problems from an IS perspective, and to design, build and maintain systems that solve them. It is the department's goal to provide strong and solid preparations for our students to assume leadership roles in technological organizations and for challenging careers in the field of computing.
Major in Computer Information Systems (Major Code: 308)
University Core Curriculum Requirements
Refer to the "University Core Curriculum" section of the catalog.
For all bachelor of business administration degree requirements, students must take ECON 2301.
B.B.A. Degree Requirements
The B.B.A. degree in Computer Information Systems (CIS) has two distinct concentrations: traditional computer information systems (CIS) and decision management. The focus of the computer information systems concentration is on integrating information technology-based solutions and business processes to meet the information needs of business and other enterprises, enabling them to achieve their objectives in an effective and efficient manner. The CIS concentration provides students a solid theoretical background in requirements analysis, business software development, design, database design, data mining, visualization, networking and web-based applications development. The decision management concentration focuses on the essential concepts, paradigms, and tools to successfully manage work processes and people in a wide spectrum of business enterprises. It prepares students for managing critical operations issues such as resource planning, quality management and assurance, productivity, business process flow improvement, data analysis, data mining, project management, systems integration, inventory planning, supply chain management, system thinking and decision support systems.
Computer Information Systems Requirements
CIDM 1315, 2315, and 3350.
CIDM 3312, 3385, 4360, and 4390.
Nine hours from CIDM 3372, 3390,4310, 4331, 4350, 4372, 4382, 4385, 4392, or 4398.
Additional electives to total 120 hours.
Decision Management Concentration Requirements
CIDM 1315, 2315, and 3350.
Twelve hours from CIDM 3310, 3390, 4310, 4331, 4343, 4352, 4358 or 4364.
Nine hours of advanced CIDM electives.
Additional electives to total 120 hours.
Minor in Computer Information Systems
The minor in computer information systems is available to any student pursuing a B.B.A. degree. Students wishing to complete a minor in computer information systems must take CIDM 1315, 2315, 3350 and approved nine hours of advanced CIDM electives.