Mid-South Horn Workshop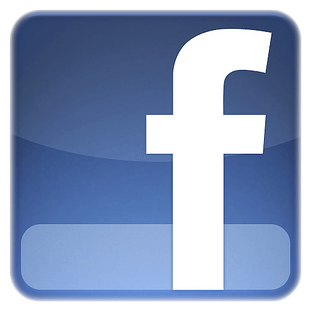 March 15-17, 2013
Cost - Travel Info - Time Zone - How to get to WT - Hotels - Dining - Other Activities - Links
Cost:
Students and Regional Participating Artists $55.00
I.H.S Members $65.00
Non Members $75.00
Vendors/Exhibitors $20.00
Travel Information
All conference events will be held on the main campus of West Texas A&M University in Canyon, Texas. Most events will take place in the buildings of the Department of Music of the Sybil B. Harrington College of Fine Arts and Humanities. On the campus map in the links below, these buildings are #4 (Mary Moody Northen Hall) and #5 (Sybil B. Harrington Fine Arts Complex), and are located on the northwest corner of campus.
Back to Top
Time:
Canyon, Texas, as well as Amarillo and Lubbock, is in the Central Time Zone, and will be on Central Daylight Time (CDT) in October 2012. CDT is five hours behind Universal Time (UCT). When it is noon in New York City, it is 11:00am in Canyon, 10:00am in Denver, Colorado, and 9:00am in Los Angeles, California.
To get to WTAMU:
By Air: The closest airport is Rick Husband International Airport (AMA) in Amarillo, Texas, about a 20-minute drive from WTAMU. This airport is served by about a dozen flights per day by American Eagle, United and Southwest Airlines, although most flights connect through either Dallas or Houston. The terminal has been newly renovated and lines at security are typically short. It is possible to hire a taxi from AMA to Canyon, and it is also possible to rent a car.
Travelers flying in may also wish to compare rates and times flying into Preston Smith International Airport (LBB) in Lubbock, Texas, an approximately 90-minute drive from WTAMU. LBB is also served by American Eagle, United and Southwest, and flights generally connect through either Dallas or Houston. From LBB to Canyon, travelers will need to rent a car.
By Ground: Canyon, Texas is located on Interstate 27, which connects Amarillo and Lubbock. From I-27 take US60W/US87S and follow signs for US87 South, which leads directly to the main campus of WTAMU. Just after leaving the expressway, turn left on Russell Long Boulevard, and then right on Victory Drive. Park in any of the lots convenient to the Department of Music, and you will be issued a parking permit at registration.
Oklahoma City, OK: 4 hours
Albuquerque, NM: 5 hours
Dallas-Fort Worth, TX: 6 hours
Tulsa, OK: 6 hours
Wichita, KS: 7 hours
Denver, CO: 8 hours
San Antonio, TX: 9 hours
Little Rock, AR: 10 hours
Houston, TX: 10 hours
Kansas City, MO: 10 hours
Omaha, NE: 12 hours
Phoenix, AZ: 12 hours
St. Louis, MO: 13 hours
Staying in Canyon:
Hotels
There are several hotels within walking distance of campus. SCI, WTAMU or OPSU are making no recommendations, and there is no conference rate available. All of the following are adjacent to campus, or less than a mile.
The Best Western Palo Duro Canyon Inn & Suites, will offer discounted rates for the workshop participants.
· Buffalo Inn-Canyon
300 23rd Street, Canyon, TX
(806) 655-2124
· Best Western Palo Duro Canyon Inn & Suites
2801 4th Avenue, Canyon, TX
(806) 655-1818
· Holiday Inn Express Hotel & Suites Canyon
2901 4th Avenue, Canyon, TX
(806) 655-4445
· Hudspeth House
1905 4th Avenue, Canyon, TX
(806) 655-9800
In addition, there is one hotel in Canyon that is more than a mile from campus:
· Knights Inn And Suites Canyon
24270 S US Highway 87, Canyon, TX
(800) 477-0629
Staying in Amarillo:
For those wishing to rent a car, there are many lodging options in Amarillo, Texas which would be approximately a 20-minute drive from Canyon if a location close to Interstate 40 is chosen. Generally, rates tend to be cheaper in Amarillo than in Canyon.
Dining:
There are many restaurants within walking distance of the WTAMU Department of Music, clustered on US87 South and ranging from fast-food to moderately-priced casual dining. On the drive from Rick Husband Airport to Canyon, it is impossible to miss the Big Texan, which (unfortunately) offers a free 72oz steak dinner to any customer who can eat it in an hour, but also features an excellent breakfast buffet. In Amarillo, the local Ruby Tequila's chain offers excellent Tex-Mex food, and more authentic Mexican cuisine can be had at the Acapulco Restaurant at 727 South Polk Street, at the heart of a cluster of excellent local restaurants. Several excellent local restaurants can also be found on Historic Route 66 in Amarillo.
Weather and Health Concerns:
March in Canyon, Texas is generally quite pleasant, with average highs around 74F and average lows around 44F. Rain is relatively infrequent, but weather can be violent and surprising at times, with dust storms, large hail, thunderstorms, and tornadoes not unknown. The relative humidity is generally low, and the wind blows quite consistently, with strong winds in excess of 30 miles per hour a common occurrence. Rapid shifts in temperature and barometric pressure are typical of all times of year, but most days are sunny and even cloud-free.
This fact, combined with Canyon's altitude of 3543 feet above sea level, indicates the use of sunscreen at nearly all times of year for individuals susceptible to sunburn who will take part in outdoor activities. Unlike other parts of the country, the high temperature for the day tends to be recorded just before sunset rather than earlier in the afternoon, and it is not uncommon in October to wear a light jacket all day, or at least in the morning and evening. The key to an enjoyable stay in West Texas for many individuals is remaining well-hydrated and treating seasonal allergy symptoms if they arise.
Other Activities:
The "canyon" that the host city is named for is Palo Duro Canyon, a beautifully rugged slice of terrain. It features excellent hiking within Palo Duro Canyon State Park, a 30 minute drive to the east from Canyon. (the picture was taken on location)
Other outdoor locations of interest within a day's drive of Canyon include Black Mesa, the highest point in Oklahoma, and Capulin Volcano and White Sands National Monuments in New Mexico (as well as Roswell, for those interested in extraterrestrials…), as well as Pikes Peak in Colorado. Santa Fe, New Mexico is an easy drive from Canyon, and would be an excellent second stop for an extended weekend visit, and Albuquerque, New Mexico also offers many cultural and entertainment options.
Amarillo is home to the Cadillac Ranch, a work of public art by the Ant Farm consisting of ten derelict Cadillac sedans buried nose-first in the prairie, Stonehenge-style. The ranch is about 4 miles west of Amarillo on Interstate 40, and visitors are encouraged to bring spray paint to redecorate the installation.
Native American tribes were present in the South High Plains at least 13,500 years ago, and the distinctive "Clovis point" spear technology, named after the town of nearby Clovis, New Mexico, dates from this era. By the 15th century C.E., Native American culture in the area was a part of a continent-wide trading network, as can be seen at the Alibates Flint Quarries National Monument near Amarillo, the location of a rich source of the soft stone prized for its ability to be worked into blades and points.
The area south of Canyon toward Lubbock was dubbed the Llano Estacado or "Staked Plain" by members of Coronado's expedition, the first Europeans to visit the area. They found the terrain to be so featureless that they resorted to driving stakes into the ground to create landmarks for the return journey during their expedition from Mexico north as far as Central Kansas during 1540-42.
Canyon is in the heart of the historic Dust Bowl of the 1930s, when a prolonged drought caused millions of acres of fallow farmland in the South High Plains to simply dry up and blow away. An excellent book on the subject is Timothy Egan's The Worst Hard Time, and many of the locations described in that volume are an easy drive from Canyon, including Dalhart, Texas.
Links:
Amarillo Convention & Visitor Council
Canyon Chamber of Commerce
Panhandle-Plains Historical Museum
Official Texas Travel Site
WTAMU Campus Map