Department of Accounting, Economics and Finance
Bachelor of Business Administration (B.B.A.) Degree in Finance
The Department of Accounting, Economics and Finance prepares students for a variety of professional opportunities. Departmental emphasis on quality instruction assures that students are exposed to the most up-to-date material and instructional techniques. The study of accounting and finance leads exclusively to business-oriented degrees. In economics, students may pursue either social sciences or business degrees. The Department provides an opportunity for finance majors to participate in the student-managed investment portfolio and gain experience investing real money.­ The current value of the student portfolio is over $1,000,000.

The department offers a variety of scholarships at the undergraduate level and graduate assistantships at the post-graduate level. Students are encouraged to apply for these awards. The department supports an internship program for students majoring in any field within the department. The intern program combines classroom study with a planned program of related work experience with industry or government agencies. The program provides students an opportunity to earn a portion of their college expenses while gaining work experience which enhances their academic studies.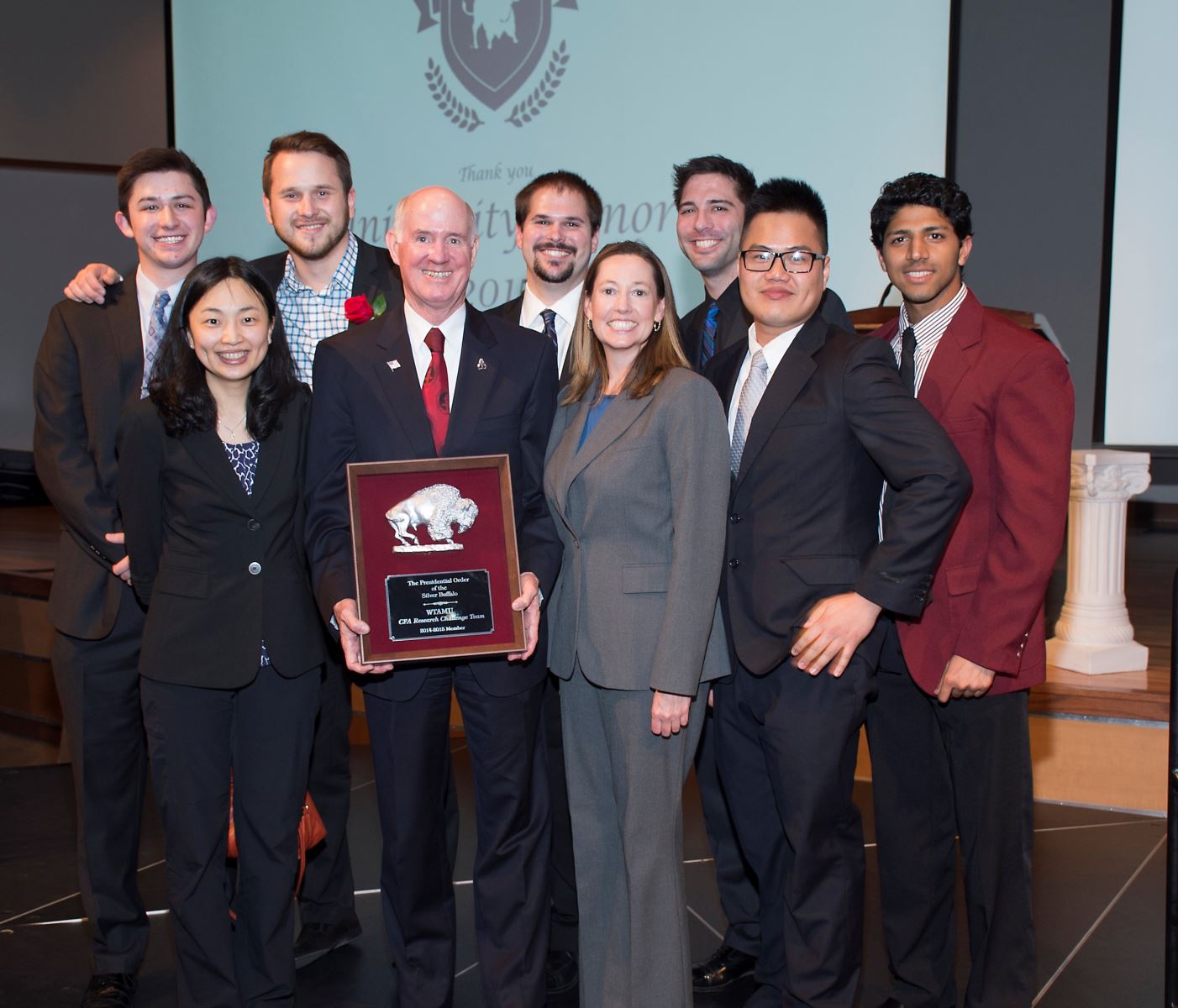 Major in Finance (Major Code: 309)
University Core Curriculum Requirements
Refer to the "University Core Curriculum" section of the catalog.
Student must take ECON 2301 and MATH 1324.
B.B.A. Degree Requirements
Finance Core Requirements
12 semester hours from FIN 4311: Corporate Governance and Ethics, FIN 4320: Investments, FIN 4323: International Finance, and­ FIN 4326: Financial Management.
Twelve­ semester hours of advanced finance electives.
Six ­semester hours of any advanced courses from accounting, economics and finance not already taken for above or business core ­requirements.
Additional electives to total 120 hours.
For information about the Master of Science (M.S.) degree in finance and economics, refer to the "Graduate School" section of the catalog.
Minor in Finance
18 hours in finance (FIN), including at least nine hours at 3000 level or above.