---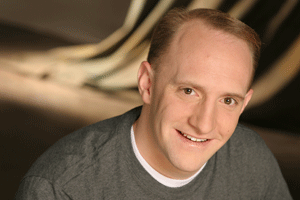 Featuring Guest Lecturer Will Bigham
Writer/Director of the short film series "Seasons"
Director of the feature film, "The A-List"
Thursday, February 18 | 6:00 PM
JBK Legacy Hall
Will Bigham's presentation is funded by the Distinguished Lecture Series.
---
Communication Week Schedule
12:15 - 1:30 p.m. - Reel Talk Video Competition
, FAC Recital Hall
6:00 p.m. - Alumni Table Talk, JBK Legends
12:30 p.m. - Reel Talk Project Runway, FAC Foyer
Thursday, February 18
6:00 p.m. - Filmmaker, Will Bigham, Distinguished Lecture Series speaker, Legacy Hall, movie screening to follow
---
Communication Week is a entire week of events dedicated to bringing together students from every part of the Communication Department: Communication Studies, Broadcast Journalism, Advertising/Public Relations, Broadcast Media and Graduate students. Mixers, competitions and student showcase make up parts of Comm Week, but the students and faculty also focus on campus awareness by bringing a guest lecturer to WTAMU. In 2009, director of Hollywood, Health & Society (HH&S), Sandra de Castro Buffington, spoke about her program that provides entertainment industry professionals with accurate and timely information for health storylines. In 2010, author, educator and filmaker Jackson Katz spoke on the topic of gender violence prevention, and his new book "The Macho Paradox." The 2011 communication scholar, Jean Kilbourne, presented her groundbreaking study on the image of women in advertising, a lecture made famous by her documentary film Killing Us Softly. In 2012, WTAMU hosted guest presenter Liz Murray who was the subject of Lifetime TV's Emmy nominated original film Homeless to Harvard as well as the author of the New York Times best selling book "Breaking Night." Then, in 2013, WTAMU was pleased to present Betty Nguyen as a portion of the Distinguished Lecture Series.