Alumni Spotlight

---
Brandon Mitchell, B.S., Theatre – 2006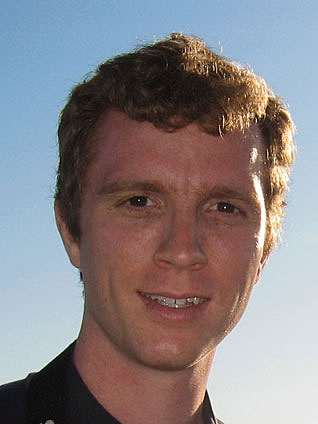 Brandon is a freelance lighting designer for theatre, dance, and opera in the New York City area. He focuses on working collaboratively with others to tell stories in a simple, yet imaginative manner through the use of light.
He is a recent graduate of the MFA program at Carnegie Mellon University in Pittsburgh, PA. During his time at Carnegie Mellon he lit numerous university productions and worked on several projects throughout the Pittsburgh area. Previous to this Brandon earned his Bachelor's degree at West Texas A&M University in Canyon,TX.
Brandon was recently featured in Live Design Magazine as one of the young designers to watch:
"Our Next Generation Of Young Designers To Watch
Brandon D. Mitchell, Lighting Designer
Home base: Hempstead, NY
Current project(s): Lighting designer for My Fair Lady at Seven Angels Theatre; assistant lighting designer for Westport Country Playhouse Gala Celebration; and Fiddler On The Roof National Tour.
Most notable achievements: Lighting design for the world premiere of Marfa Lights, a new play by Octavio Solis in 2006; conducted research into the feasibility of using LED lighting technology for stage lighting as a McNair Scholar at West Texas A&M University; earned my MFA in lighting design from Carnegie Mellon University in 2010.
When I started in this industry: 1999
How I got into this industry: I accidently registered for a technical theatre course in high school.
Influences: CMU professors and lighting designers Abigail Rosen-Holmes and Cindy Limauro; lighting designer Philip S. Rosenberg; the work of James Turrell.
Worst advice I've ever heard: "Add templates to all of your frontlights, and it will help even everything out."
Best advice I've ever heard: "Treat the stage like a painting or photo; always light the foreground, middle ground, and background."
Favorite thing about the production industry: Always meeting and working with new people.
Favorite design/programming/technical trick: Always consider everything on stage relative to everything else on the stage.
Plans for the future: Moving into New York City and continuing my design career.
Other interests/side gigs: Photography, fly fishing.
Awards, honors: Carnegie Mellon School of Drama, William Nelson Memorial Award; 2006 ACTF Region VI Festival, Excellence in Lighting Design for Marfa Lights.
Organizations, memberships: USITT
Brandon's website is: www.bdmitchelldesign.com
---

Bailey Lawrence, B.A., Musical Theatre – 2011
Bailey is a native of Dallas/Ft. Worth and though she is a Texan by birth, that doesn't mean she rides a horse or wears a cowboy hat everywhere she goes. She is a recent graduate of West Texas A&M University where she received her Bachelor of Arts in Musical Theatre. She shares a passion for classical and contemporary theatre as well as musical theatre.
Recently Bailey has been seen in A Catered Affair at Theatre 3, As You Like It and Taming of the Shrew with Palo Duro Shakes and Something's Afoot at Theatre Fusion. Also, she was seen in Pegasus Theatre's The Frequency of Death.

Bailey was most recently an ensemble member in the Broadway Cares 7th Annual Broadway Backwards in New York City.
Bailey's website is: www.baileylawrence.com
---
Ian Ferguson, B.A., Theatre - 2009
Ian is an actor living and working in the Dallas/Ft. Worth Area. Recent roles include:
Stolen Shakespeare Guild - "The Importance of Being Earnest" (Algernon), Water Tower Theatre - "The Lieutenant of Inishmore" (Brendan), Contemporary Theatre Dallas - "The Trip to Bountiful", Shakespeare Dallas - "Cyrano DeBergerac", "Hamlet", "Twelfth Night," and Theatre 3; "The Farnsworth Invention" and "Present Laughter." Film: "Dots" with Opticon Films in NYC. Ian also works as a Technical Writer and Content Developer for Monitronics, a home security corporation.
---

Lance Morse, B.A., Theatre – 1998 Cum Laude
Lance Morse just finished his tenth year as the Theatre Director at Decatur High School. Career highlights include the UIL One-Act Play Championship (and Best Actor) in 2006 with The Elephant Man, and State qualifications again in 2008 (Threads) , 2009 (Childe Byron, Best Actress), and 2011 (Wit, Best Actress). In 2007, Decatur HS Theatre was one of forty-four high schools chosen to represent excellence in American educational theatre in the American High School Theatre Festival, traveling Baby with the Bathwater to the Edinburgh Fringe Festival. Lance has served on the Texas Educational Theatre Association's Board of Governors as the Membership Chair, and currently serves on the UIL Advisory Committee. He received the UIL Sponsor Excellence Award in 2008. Lance has also recently been asked to serve the Texas Legislature by sitting on the committee writing House Bill III; this bill will offer "Distinguished" recognitions for Fine Arts in Texas schools. His greatest accomplishment, however, is his family—wife, Sara, and children, Evan and Oliver.